We area an A+ BBB accredited business which strives to serve our clients to the best of our abilities. We are proud to have achieved 100% customer satisfaction over the years in the Charlotte area.
We have earned Angie's List 2014, 2015 and 2016 Super Service Awards, placing us at the top 5% in the service business.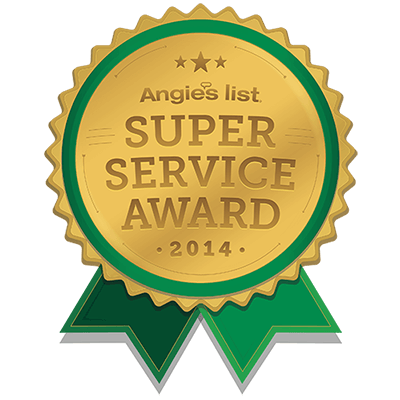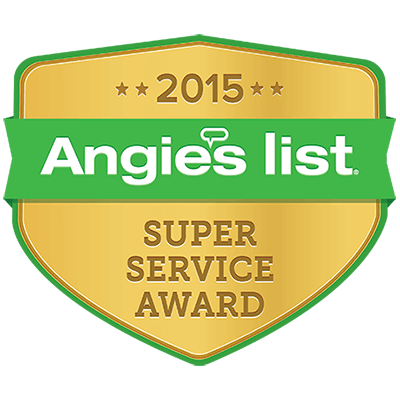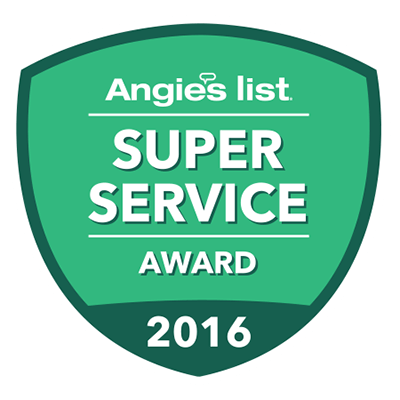 We are thrilled
We are thrilled with our sparkling clean windows and will definitely call Mr. Pastor when they need to be cleaned again. He arrived early despite it being a very chilly morning and worked for well over 4 hours doing an excellent job. He was very pleasant and professional, and the price seemed more than fair for the amount of work.
Larissa Stein
He offered a great price and did an outstanding job
One of the best contractors I've ever worked with. Arrived on time, did an incredible job and when two neighbors expressed interest in their his services — he offered a great price and did an outstanding job for them also. They were more than pleased.
Patricia Utley
He is the best in the business
Jose and his co-worker were extremely diligent and I was more than happy to have chosen to do business with them. They showed up promptly on time and began working right away. My windows have never looked so good and my gutters had not been properly serviced by other people who'd said they were doing what they clearly were not. After a few months, I've already signed up to have Jose and team come clean my gutters again. He is the best in the business and I'd recommend him to anyone seeking gutter cleaning or window services.
William Kay
Jose cleaned the gutters and the windows inside and out
This service was appealing because of the convenience of getting both gutters and windows cleaned, and the price was excellent. Jose was very good about communicating with us and was flexible when we had to reschedule. He arrived on-time and was liked by my family. Jose is the kind of person you would want to have to dinner, one family member commented.
In addition to his friendly demeanor, his work was terrific. He was very thorough cleaning both inside and outside windows, as well as the window sashes. Jose even cleaned the screens on our screened in porch.
Thank you, Jose, for the pride that you take in your work. It is greatly appreciated. I not only recommend him to others, but I will be calling him again!!
Andrea Sanna
Highly recommended
Jose was great to work with and dependable. He communicated well about start and end times and was easy to do business with. I will use his services again. He also cleaned our gutters as an additional service during the same trip and that went well too. Highly recommended.
Avery Ashby
I would highly recommend Pastor Cleaning
I am extremely impressed and satisfied with my experience with Pastor Cleaning. Every time I have made contact, Jose Pastor has responded immediately and has provided estimates for the job very quickly. He is friendly, professional, knowledgeable, and efficient. My gutters were a disaster and he cleaned them thoroughly and left no evidence of the mess. My front walk was slick with moss and grime and he made it look like new. The same could be said for my patio and outdoor furniture – so covered with dust and pollen this spring we were unable to use them — until Pastor Cleaning removed all of the filth and left them gleaming. Pastor Cleaning pays attention to the details of a job, and is extremely thorough; after they pressure washed and hand cleaned our windows I felt like I had moved into a new house! I would highly recommend Pastor Cleaning.
Elizabeth Kercher
Wonderful
Pastor Cleaning was wonderful to work with. They did a beautiful job cleaning our windows and cleaning our gutters. It seemed like I had new windows after they left! I could not recommend this company any higher.
Karen Cotchett
Excellent Job!
Jose and his men did an excellent job. They arrived in spic and span clean white trucks and were dressed professionally and appropriately for their work. My deck was full of furniture and flower pots plus a huge storage bin. They moved everything from side to side and were very careful with my plants. The same for my front terrace. Very considerate of my property and furnishings. I have had him come to my home before to clean my gutters and he also did an excellent job on them, probably the most thorough that they have ever been cleaned. One thing I must comment on is that when your appointment time is set at 8:30 AM, he does not knock on the door until 8:30 AM. Sometimes it is more aggravating to me for someone to be early (especially in the morning) than to be late. I have a problem with climbing up on a ladder and Mr. Pastor went out of his way to help me get something down off of a high shelf. I would definitely call him back again.
Betty Collins
They were nothing short of spectacular
Everything went smooth as silk…..Jose and his helper got to my house right as I got home from work….They started working immediately…..My house and windows have never looked so clean…..I am getting ready to sell my house and wanted the exterior of the house and windows to be popping when I get ready to put on the market shortly…..They were nothing short of spectacular…Jose and his helper spent over 3 hours cleaning my house and now it looks like a showplace….I would definitely recommend them to anyone who needs pressure washing, gutter cleaning, or cleaning of interior and exterior windows.
Bruce Baysinger
Very thorough cleaning
Cleaned debris off of the roof; cleaned gutters to ensure free-flow of water from the gutters; and cleaned up grounds under the gutters. Very thorough cleaning.
Bob Rittase
I would highly recommend Pastor Cleaning to my friends and neighbors
Jose is very professional, responsive, punctual and dependable. He did an awesome job pressure washing my exterior which was so dirty and dingy before he came – and after he worked his magic, I kept walking outside to admire how great everything looked. I have also had him to clean my gutters and windows in the past which also was done way beyond my satisfaction. His prices are very reasonable and he and his staff are a delight to have around. I would highly recommend Pastor Cleaning to my friends and neighbors.
Amy Okel
I will definitely use again
Very professional. They arrived on time. Wore shoe covers when entering my home. Their work was flawless. I will definitely use again.
Debbie McMillan
All the cleaning was very thorough
They were able to do the work the very next day after I contacted them. All the cleaning was very thorough and the gutter debris was bagged up. Even the area around the house was cleaner than before they came.
Brandon Kopetzky
---